Master Piano Technicians' 
Annual Convention

July 29th – August 1st
2018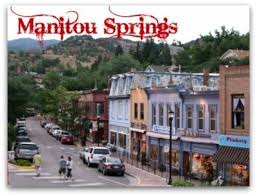 Hidden between Garden of the Gods and America's most famous mountain, Pikes Peak, lies the magical town of Manitou Springs, just minutes from Colorado Springs.
We get to stay at the historic Cliff House!
The atmosphere evokes an opulence of Victorian romance
that dates back nearly 150 years.
Our convention has been carefully planned to provide outstanding tuning/repair classes for us, as well as equally entertaining activities for our significant others during class times.
We'll all be able to come together for shared experiences with
our friends and family members outside of instruction time.




(Pikes Peak via Cog Railway followed by the melodrama.)
Registration deadline is June 29th.
(See links below to secure your hotel room and convention registration)
———————————————————
Piano classes we will attend have a wide range of practical topics,
led by top technicians including:
Rick Vökt – Repairing chipped and missing ivory keys
Richard Barber – False Beats
John Parham – Things all things piano technicians should know
(This will be done via teleconference, class also demonstrates using realtime video/audio to have instructors teach at your location without the cost of travel.)
Kevin Stock – 1 person piano moving
Jim Fariss – What to do with loose tuning pins
Even more to be announced!!!

Further scheduling specifics include:
Sunday evening, July 29th — Meet and Greet
Monday & Tuesday, July 30th & 31st — Classes
Tuesday afternoon & evening — Pike's Peak cog railway & Melodrama
Wednesday morning, August 1st — Classes
————————————————————————-
HOTEL ROOM:
Guests who would like to book a guestroom can access the discounted rates
via on-line reservations with the following link:
Guests who wish to arrive or depart on alternate dates or guests who would like to inquire about reserving a room not included with the block may contact the sales office directly as follows:
Guests will be required to guarantee the room with a credit card.  There is no penalty for cancellations that occur more than a week before scheduled arrival date.  If a cancellation of an individual room becomes necessary within one week of arrival, there is a $50 penalty charged to the guest credit card on file.  Should a cancellation become necessary within 24-hours of arrival, one night's room and tax is charged to the card and any remaining room nights are forfeited.
—————————————————————————
CONVENTION REGISTRATION:
$200 for members.
$265 for non-members.
Full registration includes one July 31st banquet ticket for the melodrama.
Companion banquet tickets may be purchased for $30 each.
For further questions, contact Jim Fariss:
Jim@BlackForestPiano.com
(719) 425-8845